We are so excited to finally bring our sophomore creation Lucid Planet II to the full-fidelity listening experience of the vinyl format. Remastered for vinyl on a double-pressing within a beautifully decorated gatefold package, this edition of Lucid Planet II features brand-new artwork digitally adapted by guitarist Michael Box, as always using the original artwork of Mr. Crystalface.
Also included FREE with every vinyl purchased is a copy of our
Artwork and Lyric Cards Set
(valued at $20), showcasing the creativity and talent of our resident-artist Mr. Crystalface along with guitarist Michael Box's digital artistry skills. A beautiful set to behold, these are the best accompaniment to absorb the entire experience that is
Lucid Planet II
- a visually artistic rendition of each song and it's lyrical content, along with the lossless and analog audio quality only available on vinyl.
Each purchase also includes a digital download of the album in WAV, MP3 or FLAC format, which will be delivered to your inbox as soon as the payment is complete.
PLEASE NOTE: This item is currently a PRE-ORDER product only, due for official release on November 5th, 2021.
PRE-ORDER TO WIN!!!
PRE-ORDER NOW
to have a
1 in 10 chance
of winning a
special edition front cover art TAPESTRY (1.5m X 1.25m)
, before they even go on sale to the public! We will use an RNG (Random Number Generator) to give everyone an even
10% chance each
of scoring this sweet new item. See the image below for a preview of the tapestry you could win: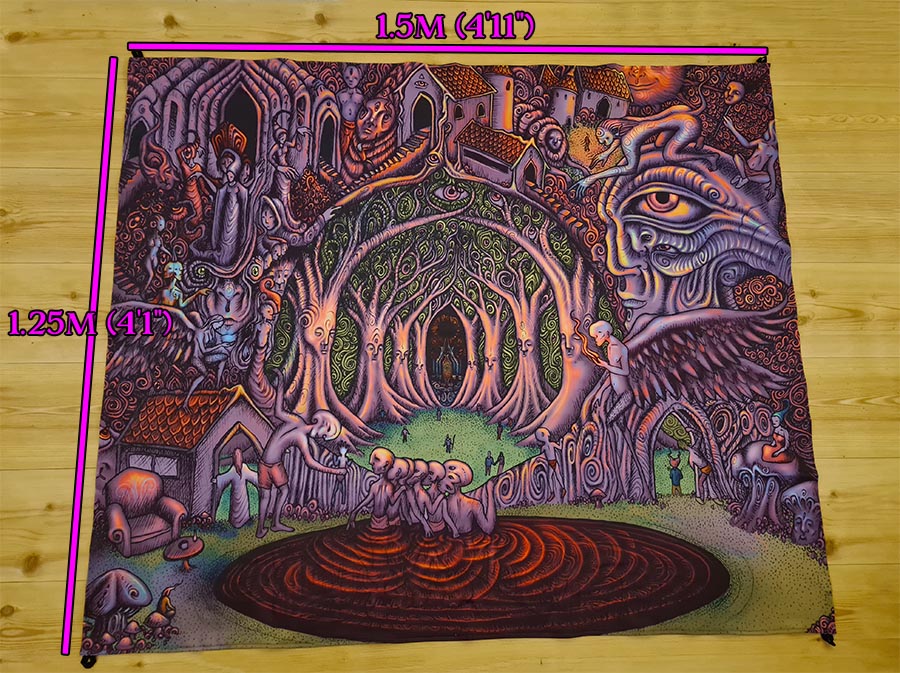 About Lucid Planet II: The second full-length album Lucid Planet II delves far deeper into the concepts explored in the 2015 debut. Expanding on the band's sound in every way possible, the album furthers the use and understanding of the concepts of progressive rock, djent, tribal and electronic music, exploring psychedelia in a way that is alluring, powerful and unique.